One mark of a professional forex trader is their desire to keep learning. Learning in forex is a life-long endeavour. Obviously, one way of learning is by reading the best forex books out there.
Keeping up to date and learning about new strategies and ways to improve your trading is critical to your long-term success. This self-motivation to improve and lifelong learning is actually very common amongst forex traders. We are often self-taught because of our fascination with the currency markets!
During the years, there were a couple of books that had a profound impact on how I approach my forex trading. These books were eye-openers in one way or another and were books that made me the forex trader I am today. This list of best forex books is my top recommendations for you to read and improve your forex knowledge.
If you're in a hurry and just want one great book recommendation that will have the biggest impact on the way you trade, pick this one: 
Trading in the Zone by Mark Douglas
It will be the best investment in your trading career.
The best Forex books: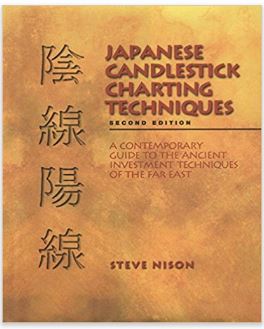 Steve Nison is arguably the "grandfather" of candlesticks in the Western world, he is the one deemed responsible for bringing Japanese candlestick charts (which some say go back to the late 1800s in Japan) to the Western trading world.
In his book, he gives some background on the Japanese candlestick charts and how he found out about them from a Japanese broker. Then, he quickly goes into describing all the different candlestick patterns, with well-illustrated examples.
The second part of the book goes into using candlesticks with other techniques such as Elliott wave, trendlines, moving averages and more.
This is THE definitive book on candlestick charting and candle patterns. If you want to know more about price action, this book should be the first one to pick up. I highly recommend it. You can learn more about the book here.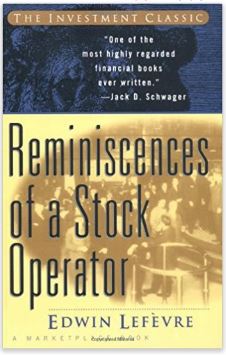 This book, originally written in the 1920s, is a trader's favourite, a true classic and definitely belongs in this best forex books list! It describes the life of Larry Livingston, a pseudonym for Jesse Livermore, one of the most brilliant traders in history.
From his early days trying to make some money in the bucket shops to subsequently earning (and losing) his fortunes on Wall Street multiple times, this timeless tale is probably the book about trading I've most enjoyed reading.
What makes this book so valuable (other than that it's just an absolute joy to read) is that it's full of trader's wisdoms, timeless advice that every forex trader should have in its mind every time they're trading. Some examples: "Cut your losses quickly", "the trend is your friend", "Don't trade when there aren't clear opportunities" and more. I could probably read this book again, just by writing this review! You can read more about this book here.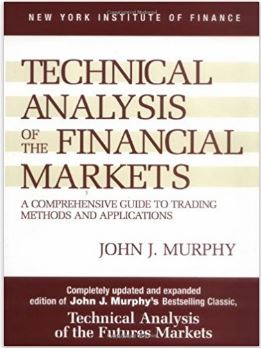 This book is one of the best reference works on technical analysis ever, hands down. It's the sort of book you pick up if you want to know more about something specific, like how to recognise the most important reversal patterns or figure out how a specific indicator works.
Anytime you need something related to technical analysis, it's very likely that it will be described in this technical analysis book.
This is pretty much the bible on technical analysis and the 500+ pages in this book are pretty much the only thing you need to build a solid foundation in technical analysis.
It is clearly written and covers topics such as trends, trend continuation, support and resistance, reversal patterns, moving averages, candlesticks, most major indicators, pivot points and more. There is not a better single book that describes everything like this one does. You can read more about the book here.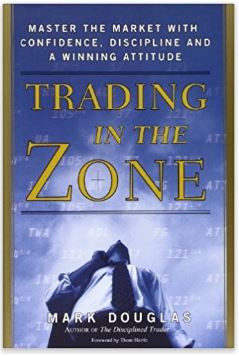 This book is all about trader's mindset. If you have a solid trading system but still find yourself losing out more than you win, this book might be for you. Trading in the Zone is a book about trading psychology. It discusses your self-worth, trading ethics & discipline. The book will help you in getting to know yourself and acknowledging that you might be the weak point in your trading system.
After all, one of the hardest things to get right is your trading emotions, and this book lays out a mental framework to conquer these aspects of the trading business.
If you find yourself struggling in the forex market by entering trades too quickly, panicking when things don't go your way, having emotions of fear or even excitement influence your trading, give this one a go. It might sound like soft psychoanalytical ramblings, but Mark Douglas knows what he is talking about and this book will help you become a better trader. You can learn more about the book here.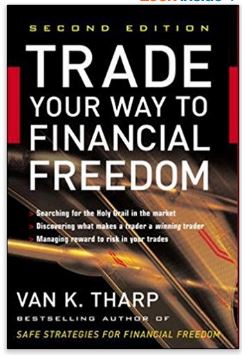 Van K. Tharp is an authority on coaching people to become the best traders they can be. As an academic, he's done years of research and has coined extremely important trading concepts like R-multiples and position sizing.
I especially like the practical nature of this book. The book will guide you step by step in developing your own trading system and doesn't leave a stone unturned.
It talks about important concepts such as profit taking, what to do if the market turns against you, etc. For traders struggling to find a system they are profitable with, this is the book you should read!
Learn more about the book here.

Whereas the previous one was all about trading psychology, this book is considered by many the best book on price action. This is only the first of a three-book series, the other two dealing with ranges and reversals.
It's not an easy book to go through though. Al Brooks covers loads of content, explaining the meaning of every single candle on the chart and the meaning of multiple candles as price action patterns. He then goes on to trends, using trend lines, channels and trend patterns to explain to the reader how to successfully trade the trend.
Digging through the book, it's very clear that Al knows what he is talking about. You can read more about the book here.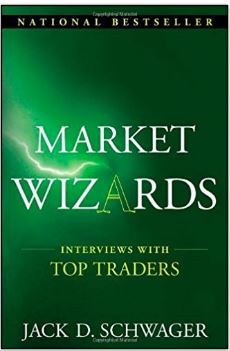 This is not just one story, but a collection of interviews with the best traders of the business – or at least the top of around 1980s. It is full of timeless wisdom that still applies today, even though the actual interviews might sound a bit dated with the advent of modern trading techniques.
Nevertheless, the advice by the traders still stands, as it deals with things like trading patience, discipline, following the big trends, risk and capital management and making consistent trades.
All in all, it is a book with very valuable stories and rightly so a classic in the trader's world. Learn more about the book here.
This is my personal list of best forex books. I've enjoyed all of them for very different reasons. Together, I believe they provide knowledge and insights for forex traders of every experience level, covering topics such as candlesticks, trends, trader's emotions, price action, timeless wisdom and background stories on trading in general.
I found some were just a nice read, others were harder to digest but all of them have brought me to be the forex trader I am today, and I hope you will find this list of best forex books equally useful!
Which forex trading books have you enjoyed reading? Share your thoughts in the comments below.